EBU Digital A/V Sync and Operational Test Pattern
The  EBU A/V sync pattern is unique to the Testor and the Testor Lite 3G pattern Generators. This is an adaptation of an existing 525 / 625 patterns proposed by the EBU in technical document EBU tech 3305. LYNX Technik has adapted and enhanced this pattern for use in modern multi-format (SDTV and HDTV) environments.
The pattern has been designed to address a number of requirements in a modern multi-format digital broadcast facility. The pattern elements are shown below.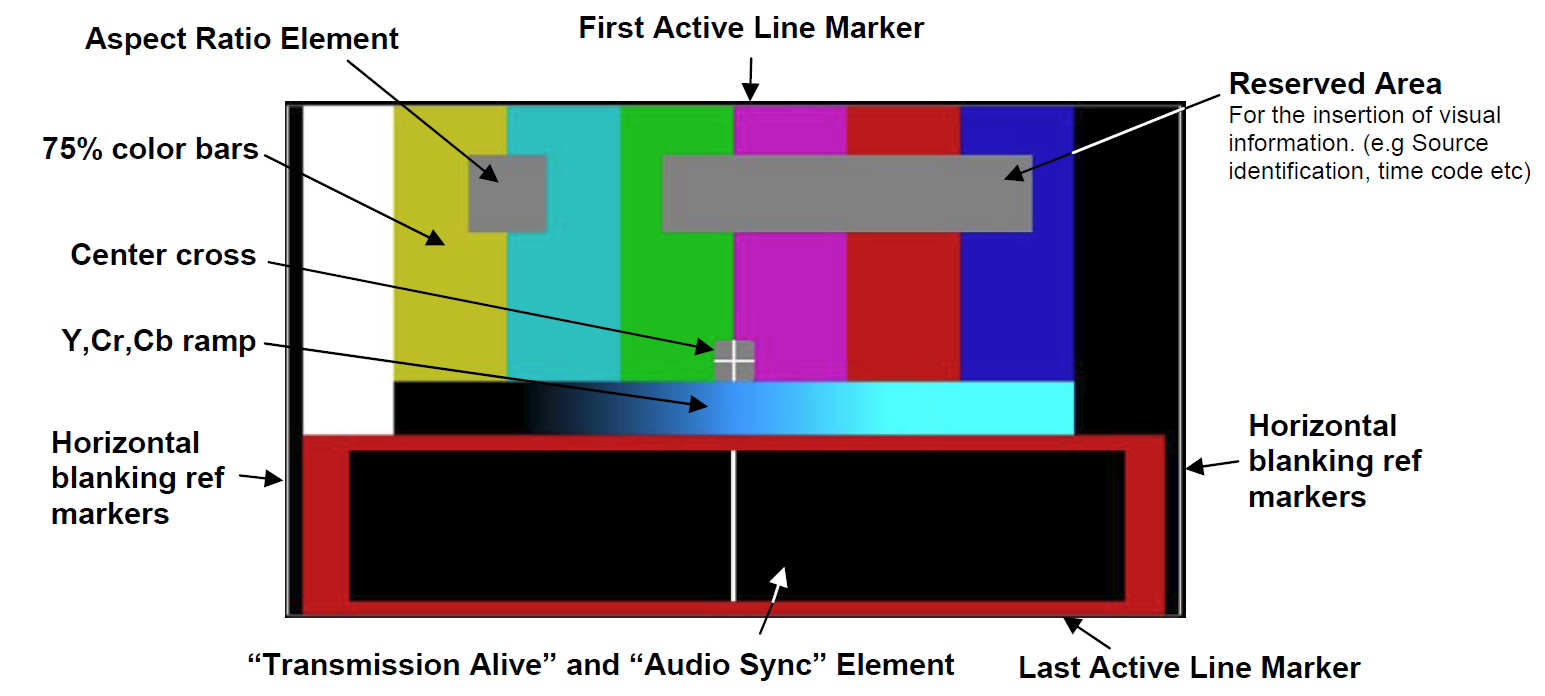 Aside from the static video elements, there is also a dynamic element with two video motion sequences and a three level audio sequence. These sequences are used for "transmission alive" verification, audio level calibration, left and right channel ID and audio video timing (lip sync) tests.
The animated video clip below shows the the various pattern and audio elements
For a detailed explanation and full specification of the EBU A/V Sync Pattern please click to view / print the PDF file